A mobile application called Avaz is an assistive tool for children with autism.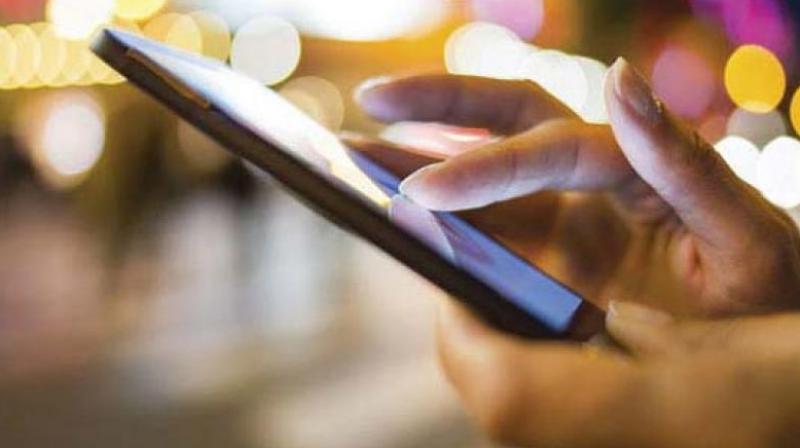 Chennai: Sarrvajeet, a 10-year-old with autism spectrum – a neuro-developmental disorder – was undergoing difficulty in social and inter-personal interactions, as well as verbal and non-verbal communication. A mobile application called Avaz, an assistive tool for children with autism to help them in their communication and language learning, helped Sarrvajeet develop an interest towards communicating with those around him.
"My son has been using the app for over two years now. Though he was initially a little apprehensive, he soon tried his hand on it and adapted to it. He uses more features of the app, and avails its facilities in school as well to communicate if he is in any pain and discomfort. He also uses the application to decide the menu for the next day," said Deepa Krishnaprasad, mother of the 10-year-old. "The Tamil Nadu government, last year, had ordered 200 devices with Avaz – which is the first large scale Alternative and Augmentative Communication device in the country. Many institutions such as WeCan and Spartan, in the city, also use the app," said Narayanan Ramakrishnan, Product Manager of Avaz. "Over 30,000 to 35,000 people around the world have used the app," he added.
There is also a layer of language learning in the app, as children who are partially verbal or non-verbal may use it to improve their language skills, by using it regularly, while also looking at its pictures or listening to the varied sounds. Stating that there are multiple modes of communication such as body language, facial expressions and sounds, he said that the app is not restrictive as it can be personalized for any child exposed to it. Pictures of parents, friends and teachers, and words, which are relevant in the child's life, can be included to help the child and express himself better through the app, he added. "The app is customized to the child's level of communication. It can be adapted to his growing capabilities and it has been a success with older children and adults of 60 years as well," he added.
Autism has a wide spectrum, but the app is used by a large number of people, as well and can also be used by individuals with disorders such as Down Syndrome and Cerebral Palsy. "This is because the app follows basic underlying principles, with visual and audio reinforcement, and core vocabulary that would be most important for a child. A large majority of children with autism understand visual stimulus more easily than text-based stimulus. However, on top of these principles, they are further customised," said Narayanan.